Back Neck Shoulder therapeutic Massage
Do you have an office syndrome?
Back neck shoulder massage is therapeutic massage by professional Physiotherapists who specialize in trigger point release along the anatomical line. This works on the muscle, scar tissue and fibrous connective tissue in the body to release tension blockages and knots that have accumulated over time. This is most suitable for office syndrome and tension of upper body.
We use muscle-ease oil massage which helps to ease the muscle and increase the blood flow to reduce pain and tension.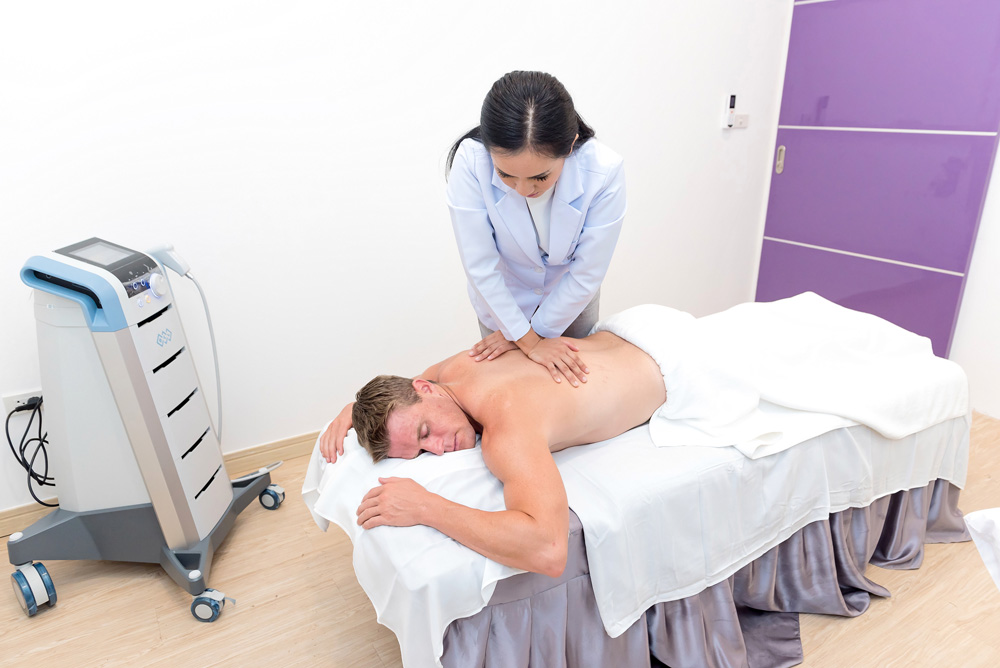 Conditions Treated
Chronic muscle aches and pains, knots, or tension in the muscles
Stiff neck and upper back, low back pain, and sore shoulders
Office Syndrome
Chronic tension headache/ Stress
Appointments
Back Neck Shoulder Massage 40 minutes/ 1,900 THB
Back Neck Shoulder Massage 60 minutes/ 2,700 THB