Cupping Therapy
Do you Suffer from tension or body stagnation?
Cupping Therapy is a form of alternative medicine which uses fire in the cup to create a vacuum on the acupuncture points on your skin. Most of the cupping areas are Back – Shu points (back points of internal organs ).
In Chinese medicine, cupping helps to remove poisons from the body via the back points of internal organs. Physiologically, Cupping Therapy helps to increase blood circulation and creates deep stretching between the skin and muscles, so that afterwards you will feel relaxed and lighter in the body.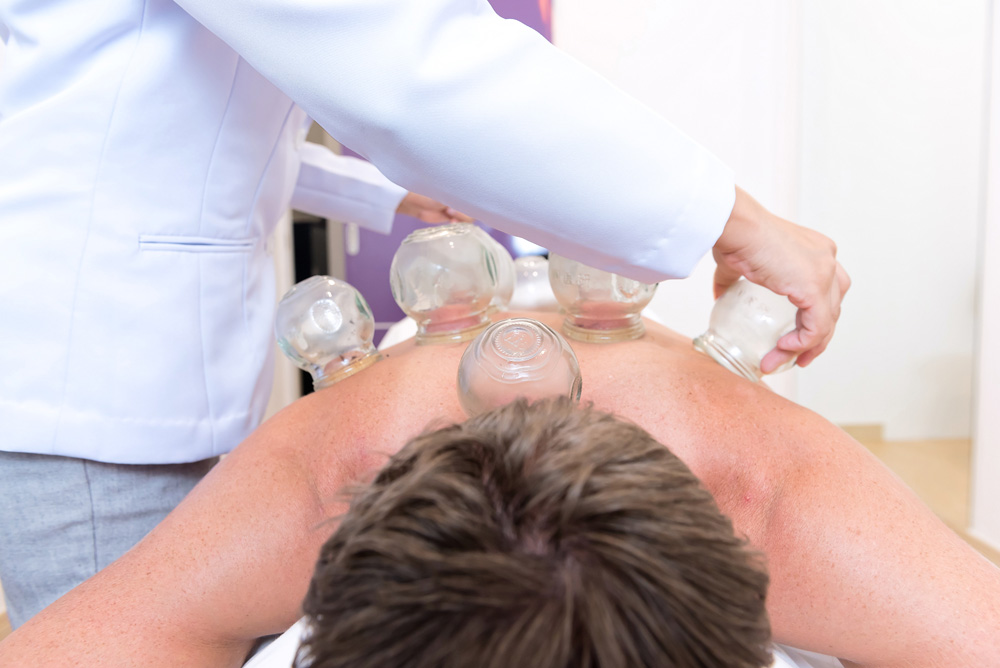 Conditions Treated
Tightness of muscles, Stiffness of joints
Tension headaches
Remove Latic Acid after Heavy training
Re-balance connective tissue
Appointments
Cupping therapy 20 minutes 1,200 THB
Cupping therapy 45 minutes 2,400 THB