Rehabilitation Exercise/ Re-Functional Exercise
Is your body imbalanced?
Re-functional exercises combine Pilates exercise, Spinal foundation movement exercise and rehabilitation techniques to improve posture, recovery from pain, sports injuries and prepare muscle pre/post operation.
This individual exercise program will promote your body balance and help you to reach your physical aim.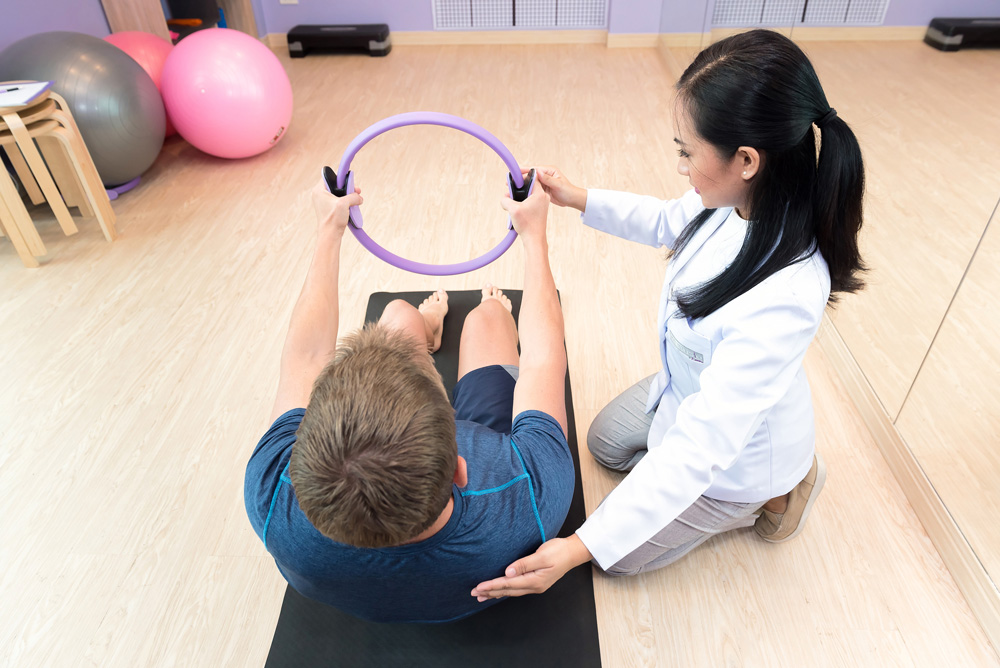 Conditions Treated
Pre/ Post operation rehabilitation program for:
Neck
Cervical spinal fusion
Cervical Laminectomy/ Discectomy
Disc replacement
Back
Lumbar spinal fusion
Laminectomy/ Discectomy
Disc replacement
Hip
Shoulder
Rotator cuff surgery
Torn labrum surgery
Shoulder Replacement
SLAP Repair
Knee
Ankle Fracture Repair
Ankle Replacement
Ankle Replacement
Lateral Ankle Ligament Reconstruction
Wrist and hand
Carpal tunnel release
Wrist fusion
Wrist joint replacement
Appointments
Rehabilitation Exercise/ Re-Functional Exercise 30 minutes/ 900 THB
Rehabilitation Exercise/ Re-Functional Exercise 45 minutes/ 1350 THB
Rehabilitation Exercise/ Re-Functional Exercise 30 minutes/ 1800THB