High laser therapy
A Revolution in therapeutic laser technology, painless and non-surgical treatment.
High laser therapy is a fast & effective technology to help regenerate damaged cells with deeper penetration utilizing power up to 12 Watt and the 1064 nm wavelengths that optimize to the therapeutic effect for heal and repair the muscle, tendon, cartilage and bone tissues in the cellular level.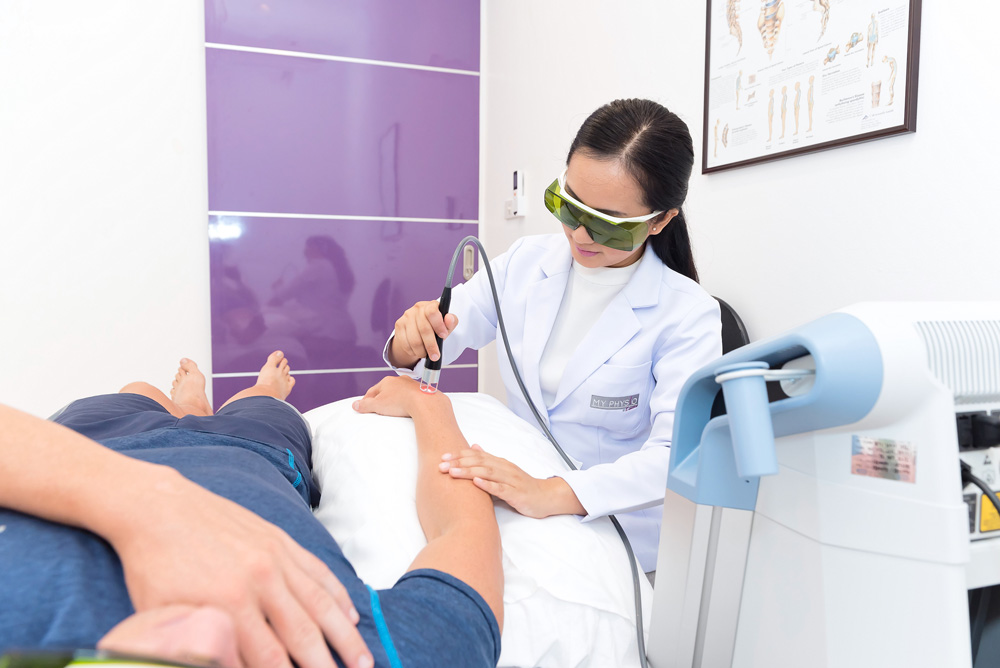 Most common indications for High laser therapy.
Painful shoulder: impingement syndrome, tendonitis, rotator cuff injury
Cervicobrachial syndrome
Bursitis
Arthritis of hands
Carpal tunnel syndrome
Tennis's elbow / Golfer's elbow (Epicondylitis radialis/ ulnaris)
Lower back pain: disc herniation, osteoarthritis, spondylosis, muscle spasm
Dorsalgia
Muscle strain, muscle torn
Knee/ Hip arthritis
Patellar tendinopathy
Myofascial pain syndrome, Trigger points, muscle spasm
Plantar fasciitis/ Heel spur
Ankle sprain: Tibiotarsal distortion
Achilles tendonitis
Bruise/ trauma after accident or sport injuries
Reduce swelling for post operation condition
Increase healing process of open wound in Diabetics, bedsore